The winning Project of this years Prix Ars is the Image Fulgurator by Julius von Bismarck (DE) – with good reason. The project is based on technology that's been out there for the last 40 years. All it does ist to invert the concept of an analog SLR camera and turns it into a projector.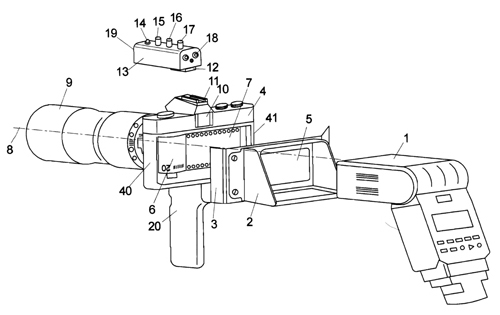 A flash is mounted on the back of a SLR camera and connected to a flash sensor. As soon as a flash from another camera is recognized, the flash goes of, shines through the the dia thats inserted in the camera and projects the image for a few milliseconds – just long enough to be recognized by other camera that triggered the flash initially.
A detailed description can be found on his homepage.