this garage represents some great projects on a few square meters:
GRL – L.A.S.E.R. Tag
after being famous for their LED throwies actions in NY in 2006, this years big hit of the graffiti research lab was presented at the ars, the GRL L.A.S.E.R tag system. a beamer, a tracking unit and a small sound system are packed on this tricycle in order to make use of all the urban projection screens available. easy to install, funny to use. i had the chance to join them on a tour through linz industrial area – unfortunately i'm not able to cut the video right now, it will be available in 2 weeks.
see their video in the meanwhile..

Dash Macdonald – In Your Hands
i couldn't join the performance and actually see how it works but the craftsmanship of this peace is really impressive. referring to the milgram experiments of the 70ties dash gives his the control over his movement in the hands of the audience by letting them control the movement of his roller skates via a remote control.
apparently dash macdonald is a student in the 2nd year of his studies at the RCA in london – keep an eye on that guy..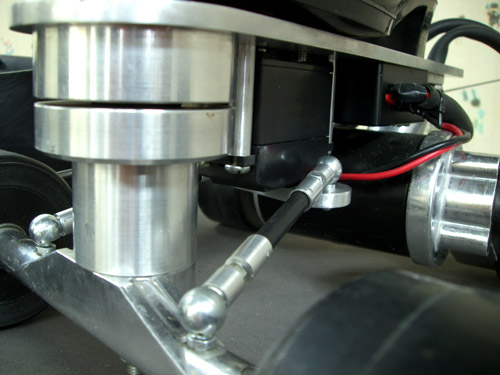 Andreas Steinhauser – md4-200 Drone
you can't hear it but it can see you. i've seen some attempts to build something similar, but compared to this machine they all fail. it's not the concept thats impressing about this project, it's the fact that it works and it's there that is alarming. the drone costs around 10000€, but andreas steinhauser presented at the 23c3 aleady a self-made drone they managed to build for 1000€. this is the video from the presentation at the 23C3, i show this one because he is explaining while presenting the drone. an german tv bulletin is ready for download here.