To quote another artist exhibiting at Sonar, 'I hate crowds, but I've never hated a crowd this big.' SonarMatica (the multimedia exhibition inside Sonar Complex) turned out to be a nice place to escape from the relentless chaos and irreparable ear damage. Be warned, there is nothing in this blog about music and only very partial coverage of one multimedia exhibition. I managed to miss SonarCinema, Sonarama and Arte Digital A La Carta, having spent all my time in the dark vault where Sonarmatica took place nursing my piece.
The theme at Sonarmatica this year is future-past cinema. Beautiful pieces of pre-cinematic technology are resurrected and displayed side by side with some very slick new media art. This really brings an interesting historical perspective to the exhibition. I think it's a good idea to be humbled by the old timers now and then. For example, Alvaro Cassinelli's 'Boxed Ego' which exploits stereoscopic lenses faces a large 18th century stereoscope. Two centuries can be traversed by a few steps. 'Boxed Ego' invites the audience to peer into a box to see a tiny three dimensional video of him/her self in the act of peeping. The video is deliberately delayed which creates an interesting awareness of time. The theme of self-voyeurism is unsurprisingly very popular with the festival goers.
Marnix de Nijs's "The Beijing Accelerator" is quite an experience. A joy stick is used to synchronize the movement of the chair with the movement of the city scape on screen. Giddy, disorienting and fun, it's tempting to ignore what the artist intends and just spin as fast as possible while trying not to fall off.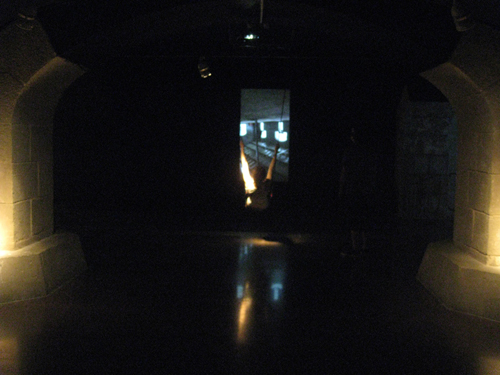 "Stage Fright" uses the simple mechanism of a swing to make a simple narrative unfold. The participant must swing as high as possible in order to see what happens next. The project is developed at the Medialab-Prado during the Interativos workshop with a team of awesome collaborators. I especially want to thank Valeria Marraco, Sytse Wierenga and Emanuel Andel for creating the video.
One of my favorite pieces at SonarMatica is Julien Maire's performance "DemiPas". It features a converted projector that uses slides which are intricate little machines in themselves. The complicated mechanical movement of the 'slides' animate different scenes and push the story forward. It was whimsical and moving, I strongly recommend seeing it. It worked nicely with Takashi Kawashima's shadow puppetry performance "Takashi's Seasons" which mixes the traditional and the new.
Other cool pieces…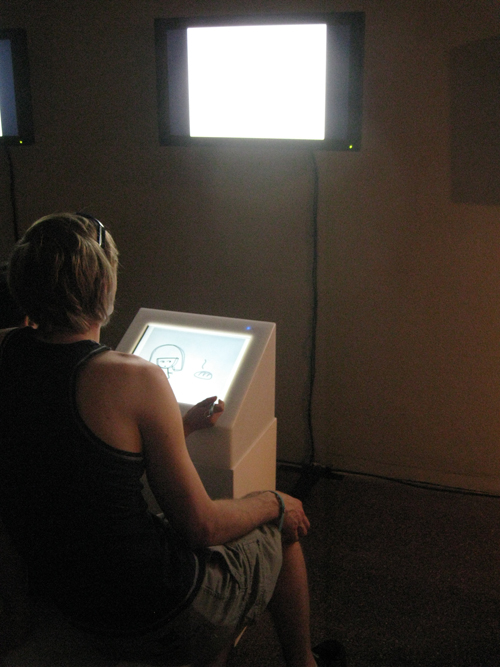 FLIPBOOK! – Juan Carlos Ospina Gonzalez / Fabrica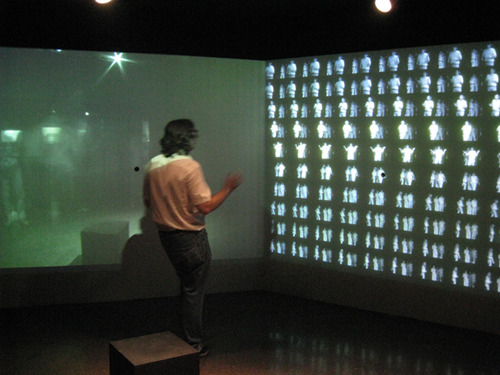 Andy Cameron, Oriol Ferrer Mesià, David McDougall, Joel Gethin Lewis, Hansi Raber – FABRICA – We Are The Time. We Are The Famous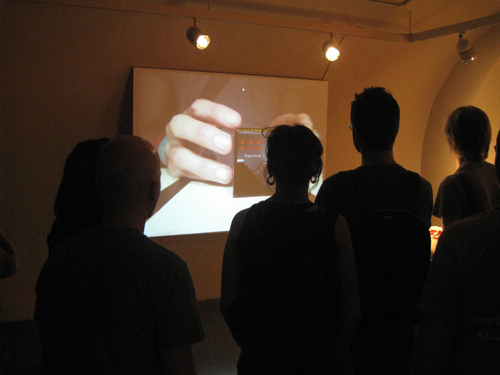 Julian Oliver – levelHead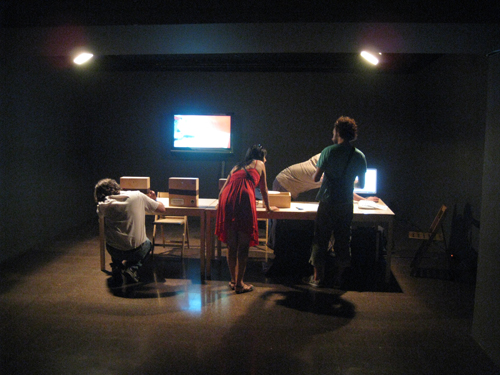 Paola Guimerans, Horacio González e Igor González – Biophionitos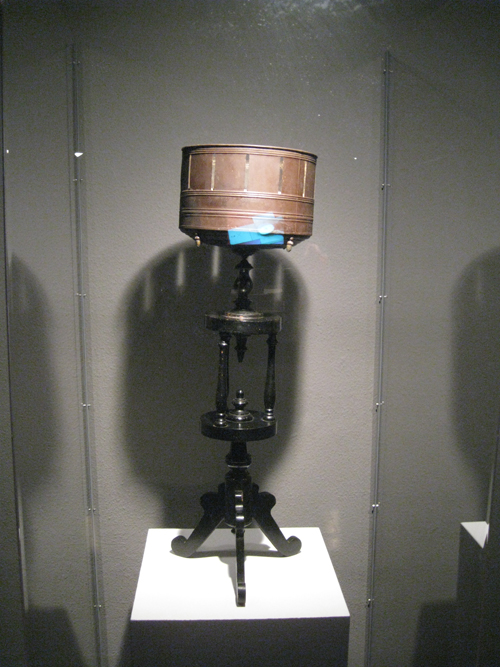 A zoetrope!