I've chosen to join Karolina Sobecka's Project mmodesty. We'll build o low-cost virtual camera system. Therefore we will hack a bunch of single-use cameras in order to make them readable and release at the same time.
1st day: We started to break up some PDA readers that use the same interface like the single-use cameras.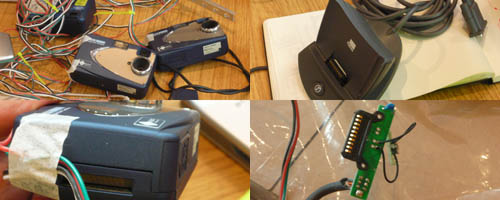 The plan is to connect 30 cameras to one arduino in order to release the shutter simultanously. To do so we need to extend the outputs of the arduino, which originally has only 13 outputs. So, to get the ammount of output needed we built a Serial to Parallel Shifting-Out with a 74HC595 chip as explained on the arduino hompepage.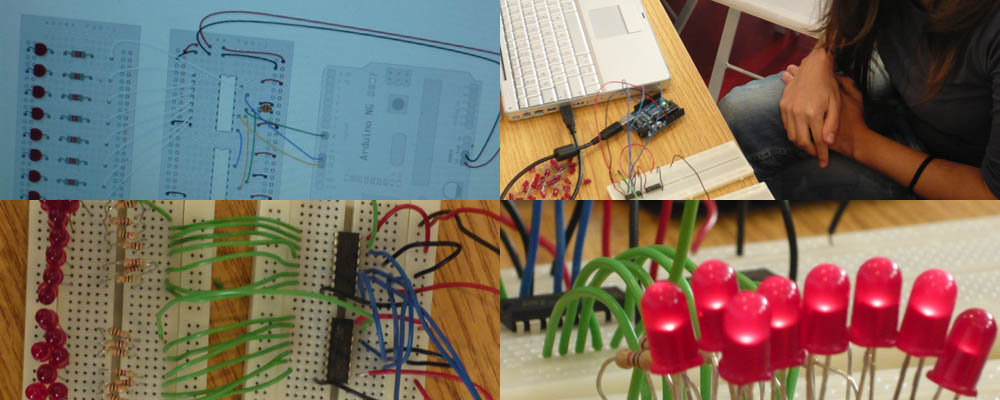 Since the hardware tasks of the day were fulfilled with excellence we started a test shooting with one of the cameras. Our testsetup was a half circle with a radius of 3.2m, with marks every 20cm.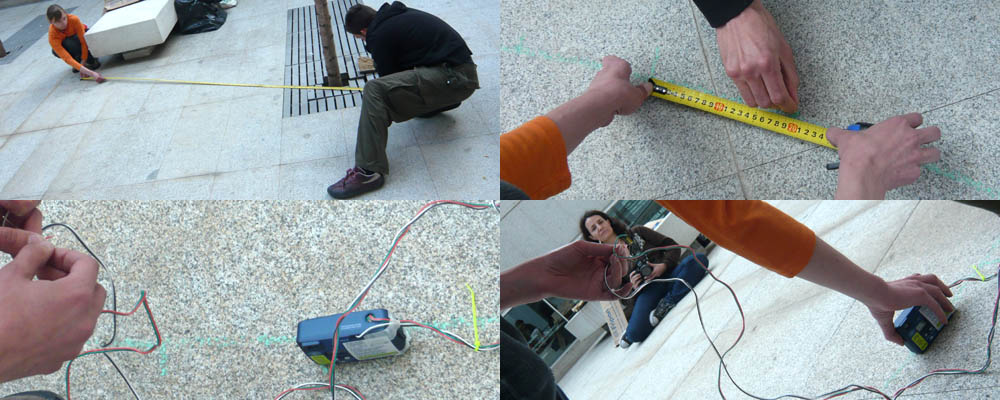 this is the output of the first testshooting: file formats troubles

some snapshots of the day: